Regular price
$299.00 USD
Regular price
$399.00 USD
Sale price
$299.00 USD
Unit price
per
Sale
Sold out
A hands-free monitoring device installed in the bedroom that detects emergencies and alerts caregivers immediately. Works in homes and senior living communities. Requires subscription available through partnered home care agencies.
Share
View full details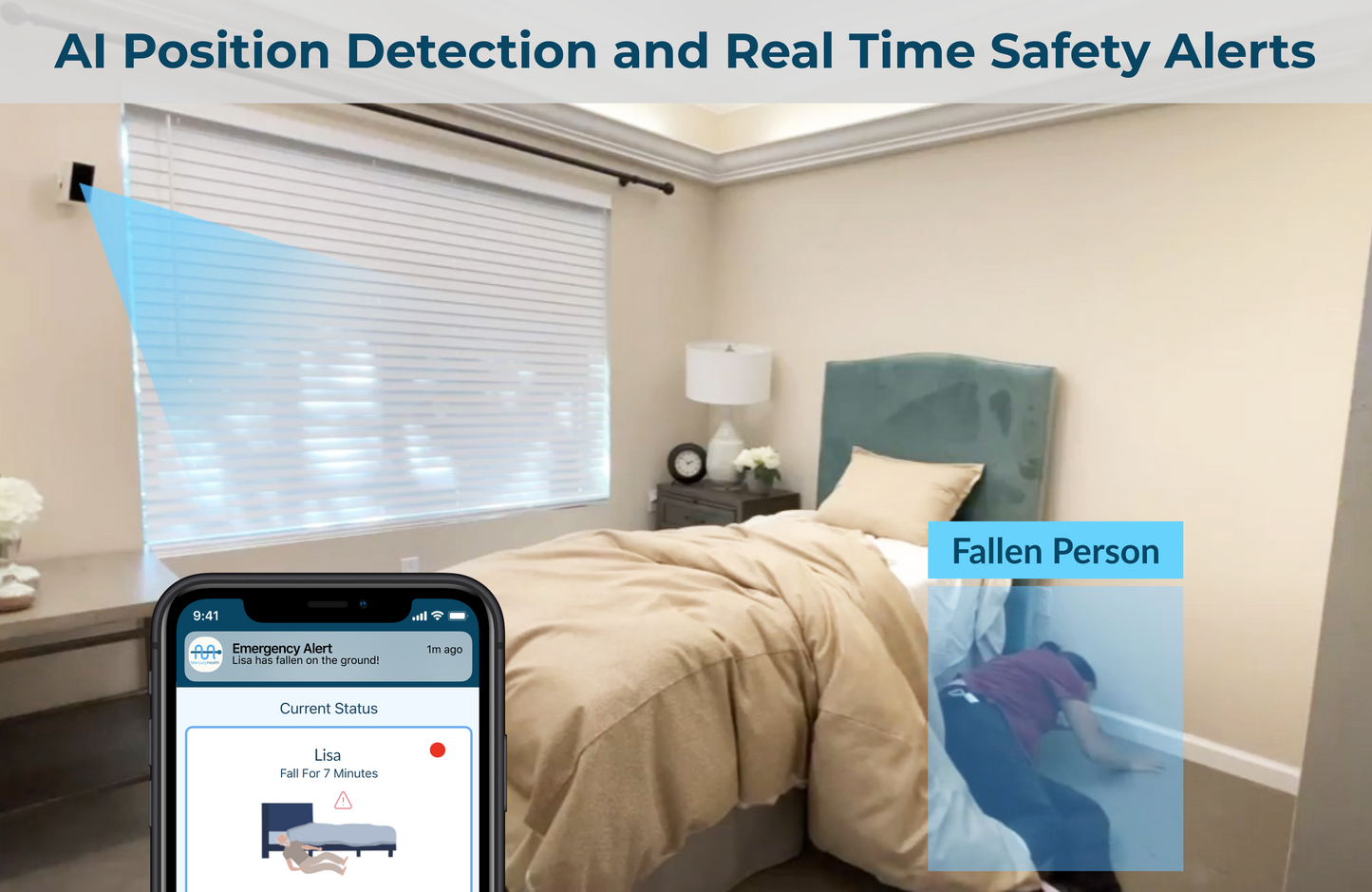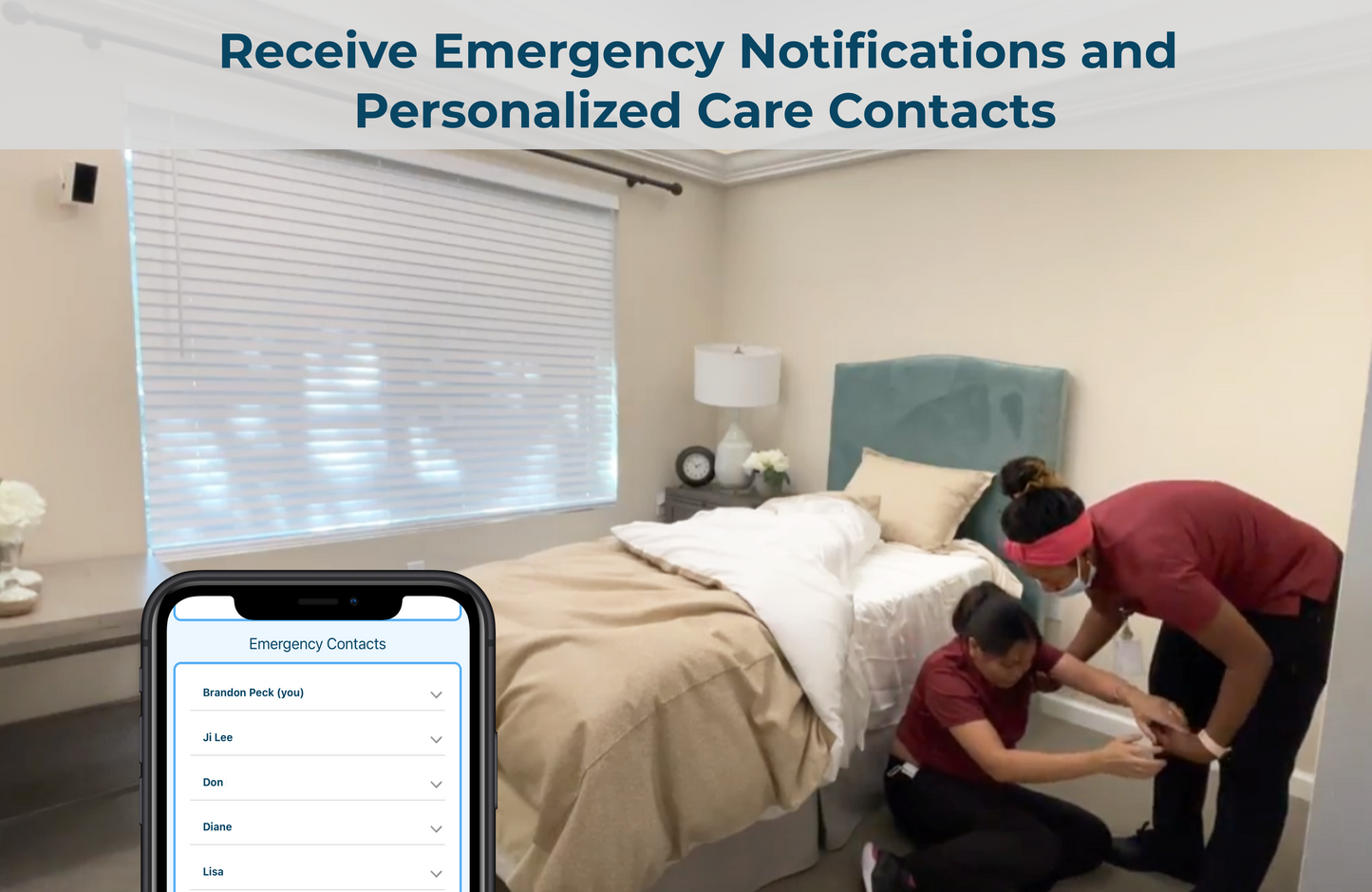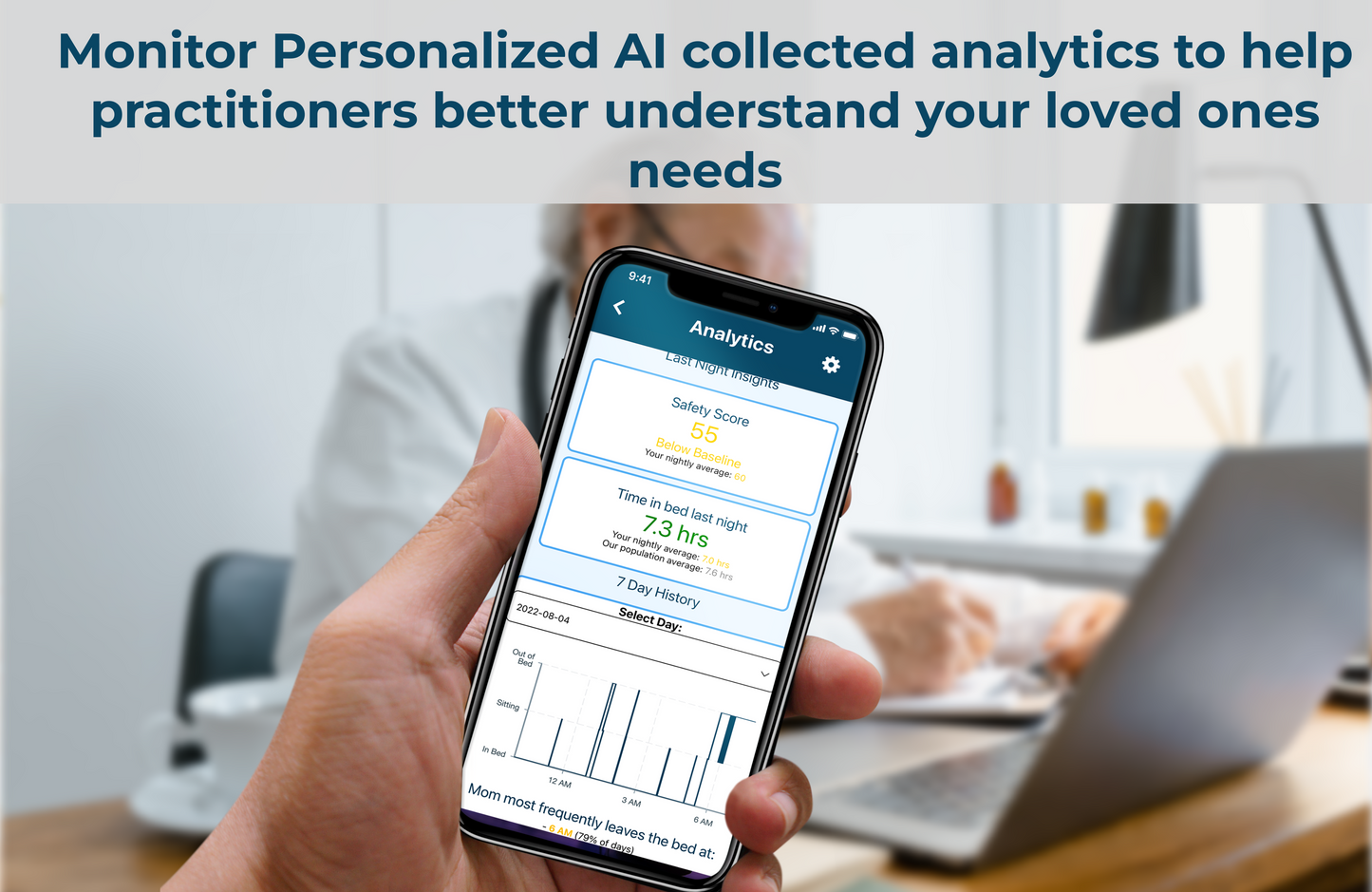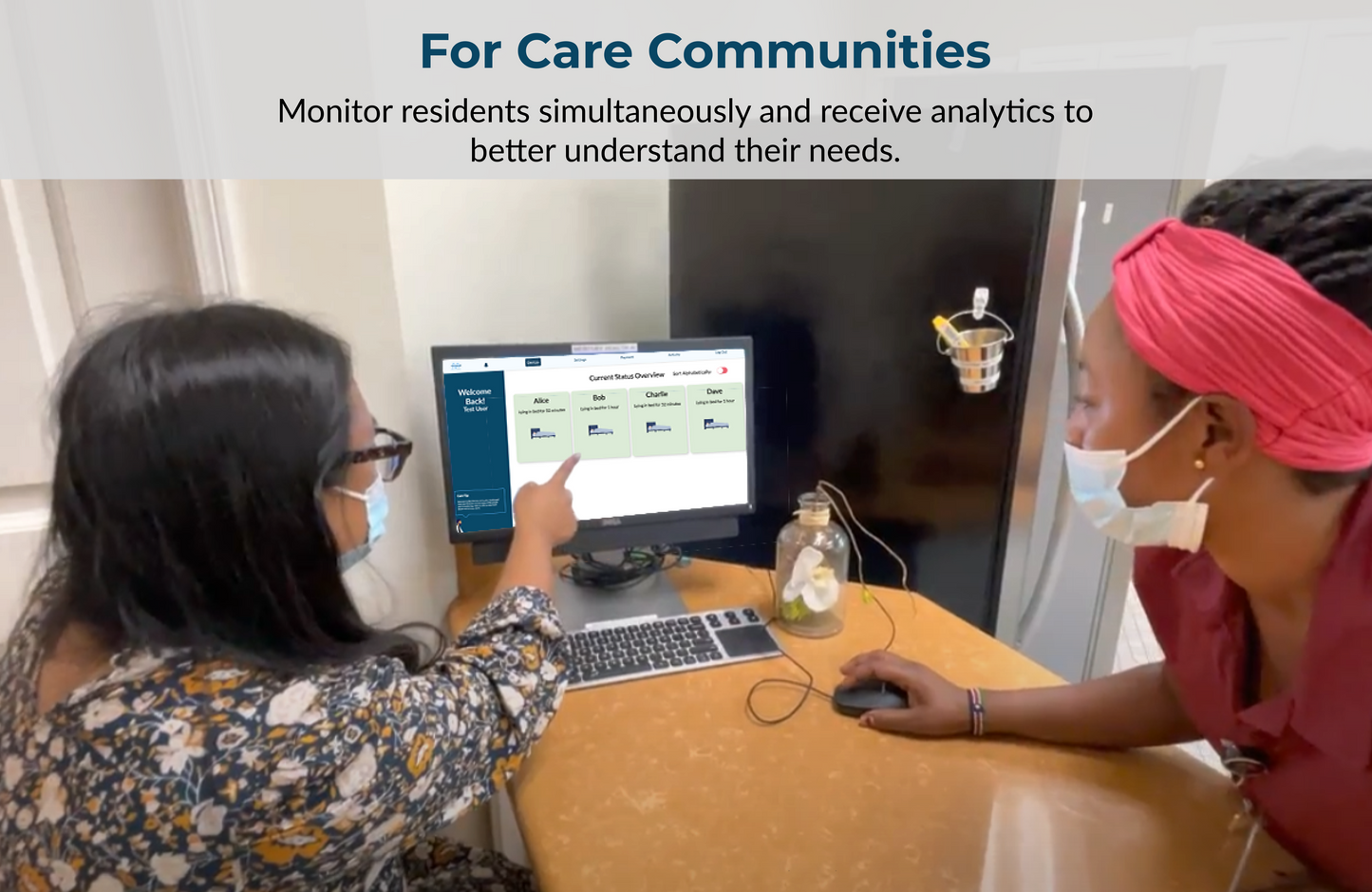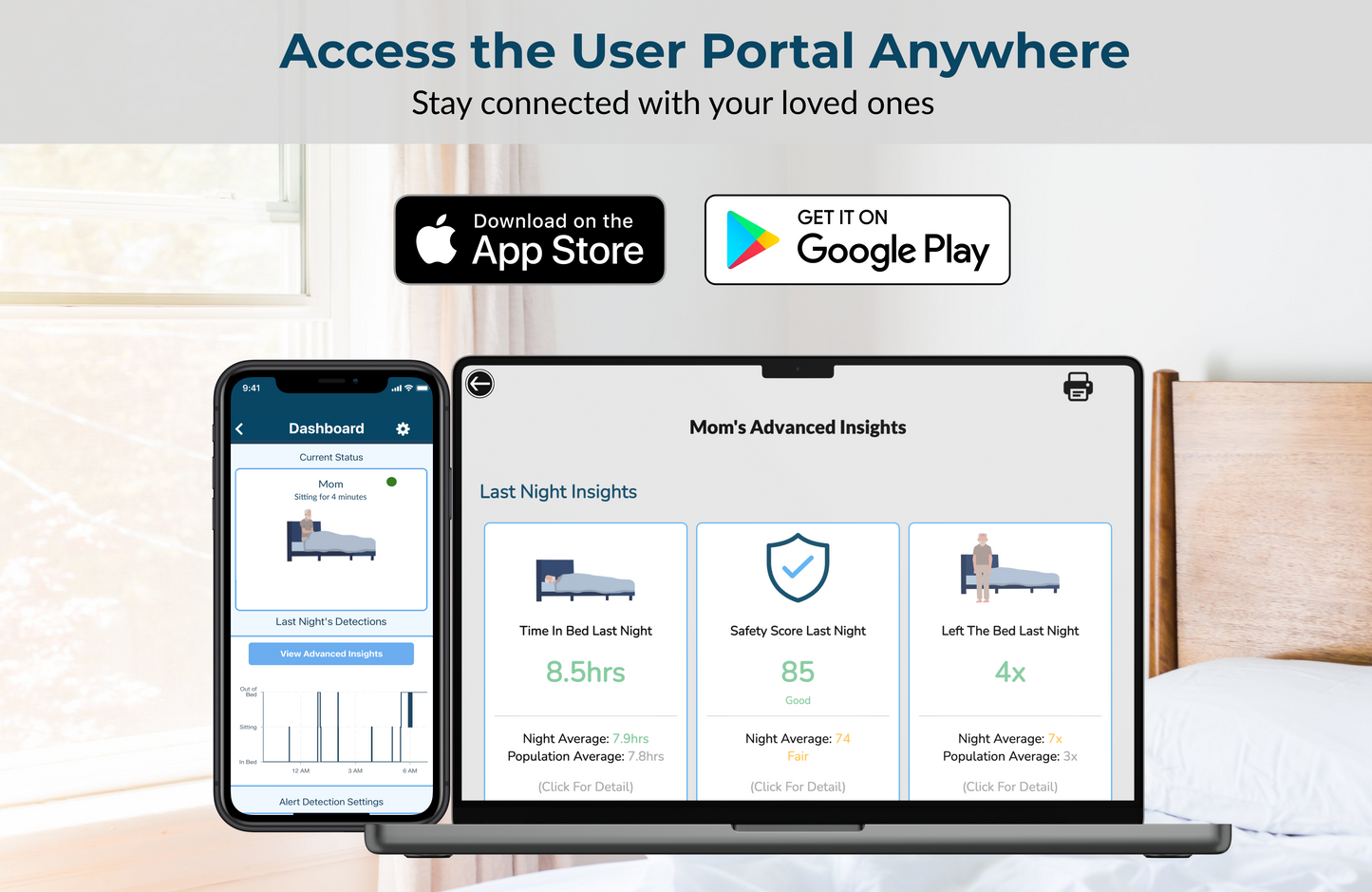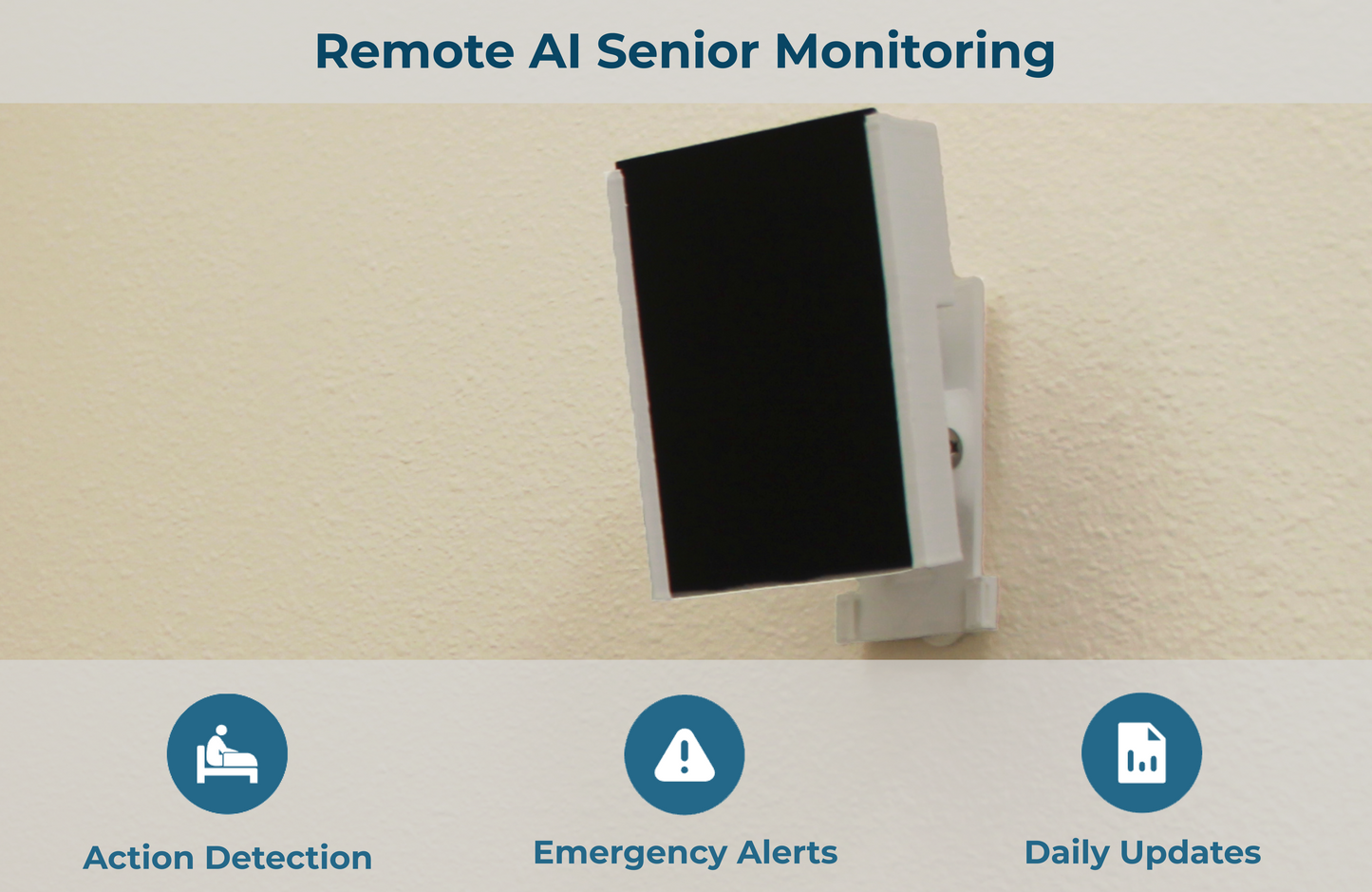 Join our newsletter
Sign up to receive the latest updates and news.
After you purchase the device, we will...
1. Communicate with you
A Mercury Alert representative will contact you to understand your caregiving needs, find the best fitting program for you, and personalize the details.
2. Install Mercury AI


Set up your Mercury AI in a room of your choice.
3. Set up user portal

Onboard you to your user portal where you can access health related insights of your loved one, from their nighttime activity to health trends over time.
OUR FEATURES
View our User Portal
Emergency alerts
Receive receive highly accurate emergency alerts as phone calls, text messages, and push notifications. These include when your loved one falls or doesn't return to bed at night.
Real-time status
Have peace-of-mind by checking in on your loved one's AI real-time detected state at any time. Optionally view a live stream into the room. We offer a blurred view option to preserve your loved one's privacy.
Customize alerts
We offer a variety of alerts based on what our AI detects. Receive a daily update for a quick ping each morning about how the previous night went. Get emergency phone calls when there's a fall or your loved one hasn't returned to bed. Receive granular alerts, like every time your loved sits up, leaves the bed, leaves the room, and returns to bed. This is great for preventing unassisted bed exits. We autodetect the period to receive alerts based on your loved one's sleeping patterns.
Add contacts
Set additional emergency contacts to receive alerts, such as caregivers, family members, and neighbors. They can customize their own set of alerts.
Monitor data insights
Stay up-to-date on evolving health trends with our AI powered safety score, monitored sleep habits, and personalized data analytics.
Community overview
Communities can view a powerful, color tiled dashboard and monitor the positions of all residents simultaneously. Unassisted bed exits, falls, and nighttime wandering are all detected and used to dispatch caregivers immediately where they're needed.